Proof that you can annoy most of the people, most of the time.
Burberry bungles again with a 'creepy' Chinese Lunar New Year brand campaign.
Following the arrival last year of Riccardo Tisci and the disastrously bland redesign of the brand he unveiled in late July, I have been keeping an eye on Burberry. It's been entertaining - in the same way that watching lemmings leap off a cliff is entertaining.
A few days ago, on January 3, Brokeberry unveiled a campaign to celebrate the upcoming Chinese Lunar New Year, which, this year, will be February 5. The images, shot by Ethan James Green, a trendy American photographer, feature Vicky Zhao and Zhou Dongyu (popular actresses in China) together with various Chinese models, all predictably smothered in Burberry apparel.
The Lunar New Year is a significant holiday, for the Chinese it is of comparable importance and overall tone to Christmas in the West. It's a big commercial moment for brands and presumably, the aim of the campaign is to entice Chinese consumers to buy Burberry garb as gifts. Oh, and the bland-brand is attempting a major repositioning to a more expensive and exclusive price point, with much of its commercial success hinging on the Chinese luxury market - so, no pressure, right?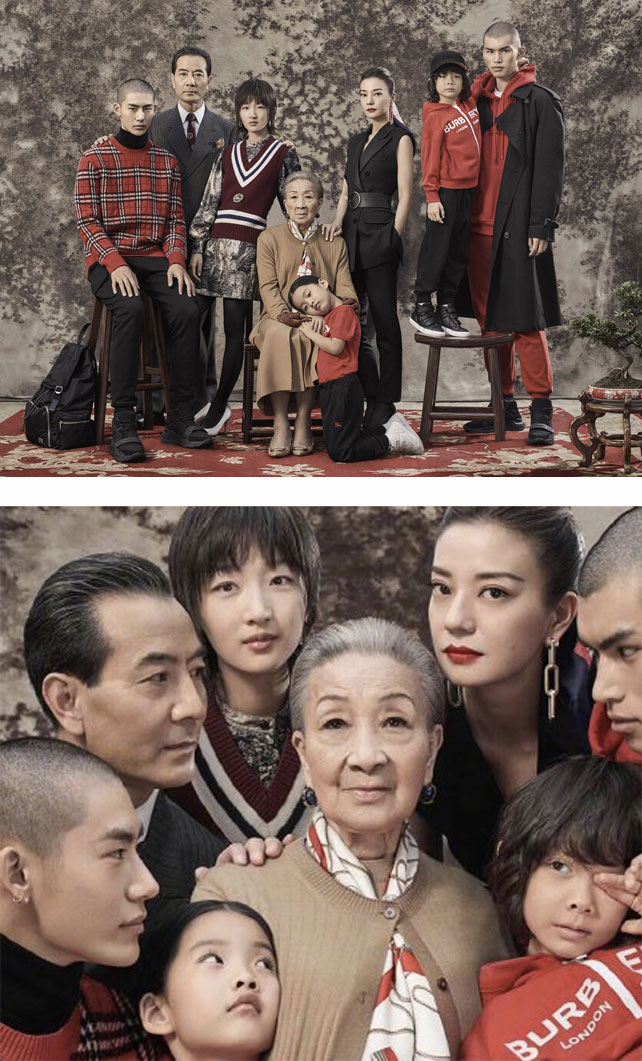 Reactions from potential Chinese customers have not been positive. The following is a little selection of their comments.
"Chinese Lunar New Year is a period of time for family reunion, joy and luck, these people look like actors of horror movies. Sorry, no luck."
"Obviously, this is not about Chinese New Year."
"Such weird family portraits, it gives me goosebumps."
"Unhappy family, unhappy Burberry. No one is looking normal."
And, finally, my personal favourite.
"This is a group of people who plan to kill this ultra-rich grandma and keenly fight over her inheritance,"
The bland, brand redesign was sad and unoriginal, it blindly conformed to the recent blight of identical typographic updates from Saint Lauren, Calvin Klein, Celine and Balenciaga. This cultural faux pas, in China, is also sad and unoriginal, Balenciaga and Dolce & Gabbana have preceded Burberry in this too. They say it's better to make a good copy than a bad original. Sadly, making uninspired copies of bad originals seems to be the Tisci creative vision for Burberry.