Pica pica
---
30 December 2018 : Pica #043
Does Advertising Work?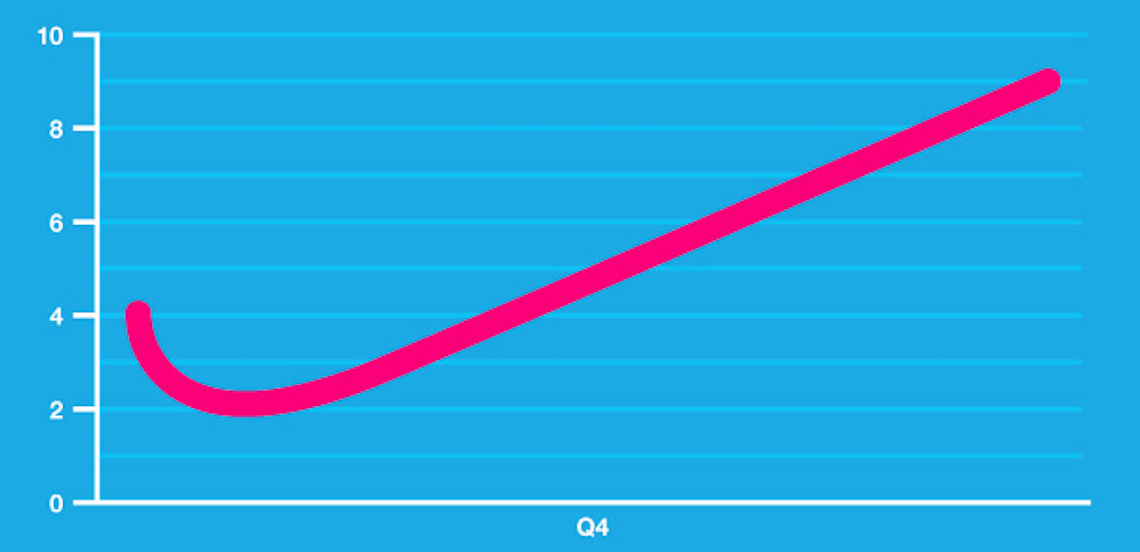 99% of those who work in finance do not understand advertising - a flaw that negatively impacts their investment decisions regarding consumer brands.
On September 5th 2018, Nike released a new advertising campaign featuring Colin Kaepernick. When I saw the Nike campaign, I immediately knew it was good for the brand. Investors disagreed and Nike stock fell 3%. Three months later, in the last financial statement of 2018, Nike Inc. reported a 10% increase in revenue (compared with the same period of the previous year). Isolated from other interests, the Nike brand saw a 14% increase in revenue. Nike Inc. shares gained more than 9%, the finance guys don't understand advertising but they do comprehend the double-digit revenue growth it can produce.
Colin Kaepernick is an American football player turned civil rights activist who became a controversial figure when, in 2016, he first refused to stand for the national anthem prior to a preseason NFL game. He justified this by saying: "I am not going to stand up to show pride in a flag for a country that oppresses black people and people of colour. To me, this is bigger than football and it would be selfish on my part to look the other way. There are bodies in the street and people getting paid leave and getting away with murder." Refusing to stand, with hand on heart, for the national anthem was understandably controversial - which was, presumably, the whole point of the protest - many people considered the action unpatriotic. Other players began kneeling, instead of standing, and Donald Trump, while campaigning for President, addressed the issue - calling for the players who kneeled to be fired by their teams - making the controversy even more incandescent.
Later this year, @realDonaldTrump commented on the latest Nike campaign, with a tweet that stated "… Nike is getting absolutely killed with anger and boycotts." It is true that there was a mixed reaction on social media, there were negative comments and images of people burning or ripping the logo from Nike products. Most of it, undoubtably, people genuinely upset by a brand supporting a figure (and a cause) they despised. Some of it, equally undoubtably, opportunistic activity by various parties and parasites with something to gain by riding the wave of a trending topic. I'm sure Nike lost some clients and sales, but I'm equally sure it was good for them. First, because they gained more sales than any they lost (on balance +14%). Second, because they polished their brand image and regained a contemporary, relevant and slightly edgy aura that their own mainstream success had dampened. The health of that aura is equally as vital to Nike's success as the design of their sneakers. In the words of Nike Inc. CFO, Andy Campion, "[Nike] reignited brand heat in North America" with the Kaepernick campaign.
Nike is a lifestyle brand, it lives and dies by its image. Since 1988, that image has been epitomised by an attitude represented by the slogan 'Just do it'. The slogan itself, fittingly, was inspired by the last words of a murderer facing a firing squad. The Nike image is individualistic, iconoclastic and 'adrenalinic'. The kind of people who burn Nike products in protest over the Kaepernick 'Just do it.' campaign represent a very small minority of Nike customers. Furthermore, they are a minority that, evidently, the vast majority of Nike customers disagree with. Nike CEO, Mark Parker, said recently. "We find that the more disruptive we are, the more we grow." Sometimes getting people to buy your product is as much an exercise in dissuasion as it is an exercise in persuasion.
Next > "It transpires that you can annoy most of the people, most of the time."
< Previous "Technostalgia and Upgrade-rage."
M O S T
R E C E N T

Counting the forces of Collaborative Creativity.
Creativity is more than just a process for producing new ideas and Collaborative Creativity is a methodology that recognises creativities many other effects and advantages.
Read this >

The importance of sharing.
I am now the author of a soon to be published business book, because sharing what we know and believe is important.
Read this >

The ambitions of Creative Commitment.
I witnessed the live presentation of the Creative Effectiveness ladder and oh, what a beautifully quixotic thing it is.
Read this >

Wait, there's more...
Pica index >