Pica pica
---
29 March 2020 : Pica #069
WHO Myth-busters.
On March 27th, for the first time, the UN launched an Open Brief to creatives to help spread public health messages with six 'mini-briefs'. I chose to work on the 'Myth busting' brief.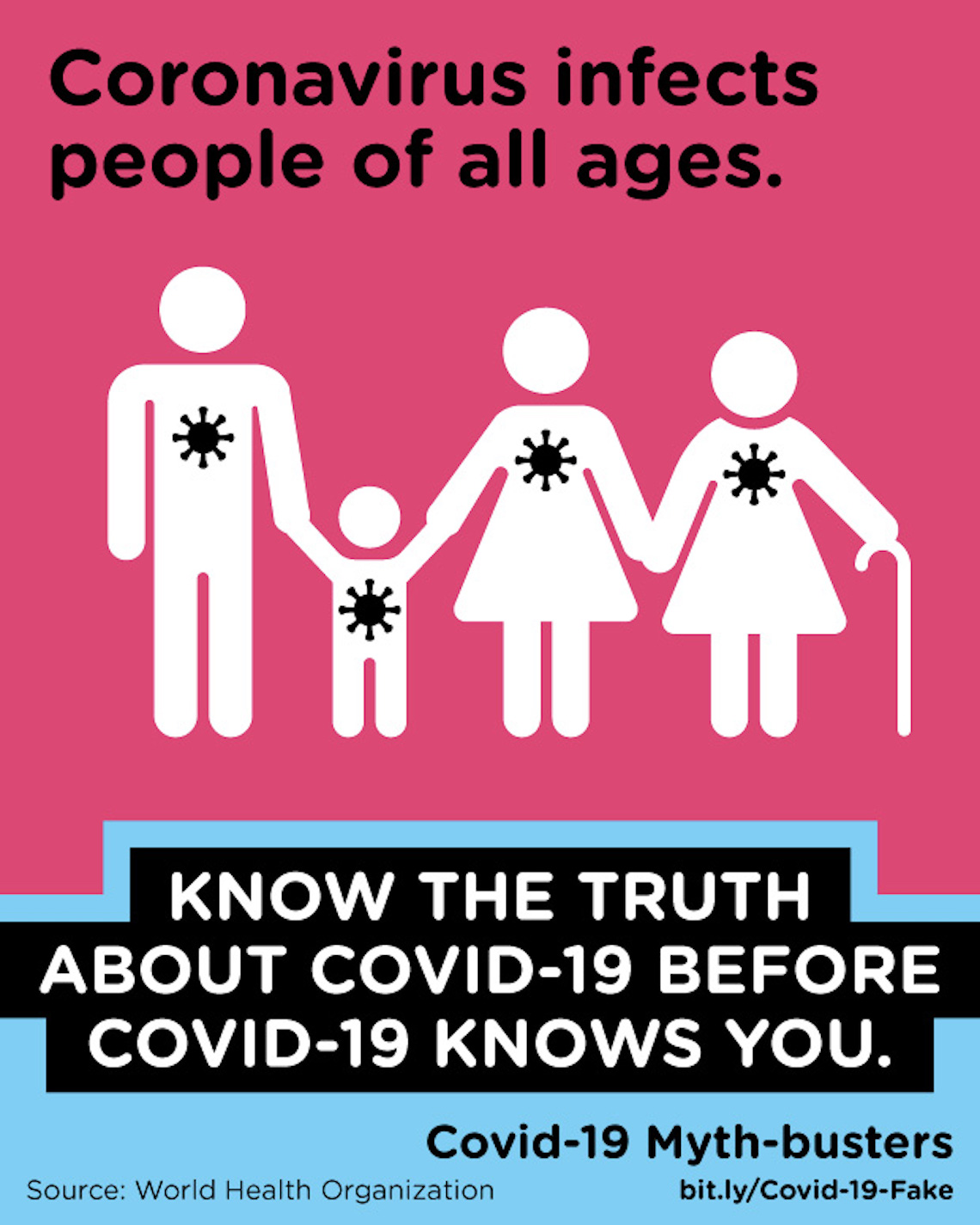 "Our greatest enemy right now is not the virus itself, it's fear, rumours and stigma," - Dr Tedros, WHO Chief.
Fear and misinformation are two of the biggest challenges we must overcome. We cannot allow them to go viral. Misinformation continues to spread, including incorrect advice, conspiracy theories and inflammatory claims which discriminate against certain groups of people.
There is a lot of false information around. These are the facts.
The above is an extract from the UN's first-ever "open brief to creatives everywhere" which aims to support the World Health Organization's global health response to Covid-19 through highlighting public-health measures, preventing the spread of misinformation and communicating with regions that can still avoid or minimise an outbreak.
If you which to participate, you can access the briefing document here >>>
On this page are the 14 subjects I created (in both English and Italian) in response to the brief and that I have submitted to the UN.







Next > "Mind the Gap."
< Previous "The Red Zone."
M O S T
R E C E N T

Counting the forces of Collaborative Creativity.
Creativity is more than just a process for producing new ideas and Collaborative Creativity is a methodology that recognises creativities many other effects and advantages.
Read this >

The importance of sharing.
I am now the author of a soon to be published business book, because sharing what we know and believe is important.
Read this >

The ambitions of Creative Commitment.
I witnessed the live presentation of the Creative Effectiveness ladder and oh, what a beautifully quixotic thing it is.
Read this >

Wait, there's more...
Pica index >