Pica pica
---
28 August 2018 : Pica #035
The big future of healthcare is disease prevention. Part 1.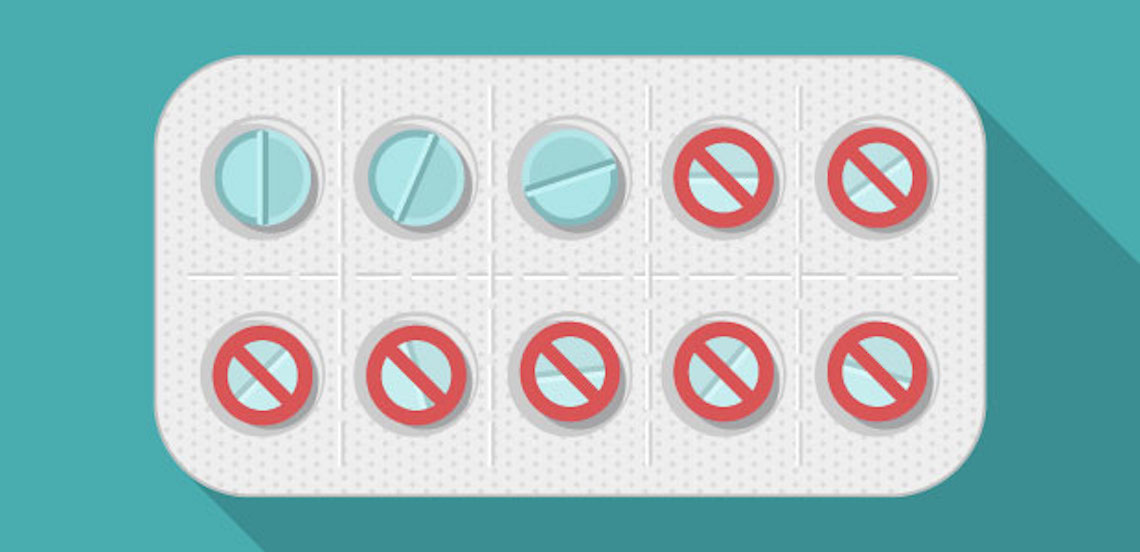 The next big thing in healthcare will be disease prevention but can pharma companies deliver it?
In Japan, more than 100,000 people currently pay around €500 a year for a subscription based program by Nestlé that promises to help prevent various kinds of diseases. Its subscribers use a smartphone app to send photos of every plate of food they consume to an AI program that decides the appropriate additional nutrients from a range of Nestlé supplement capsules, nutrient-enriched green teas and milk products. The accuracy of the advice given can be further augmented by DNA tests and blood samples.
Nestlé Japan has seen increasing demand for the service, which has been adopted by customers much faster than expected and Nestlé believe that, in Japan, their wellness products will account for 100 billion yen ($900 million) or 50% of annual sales within 10 years.
How effective the supplements Nestlé recommend to their Japanese clients is beside the point (for now). What is very interesting and exciting is Nestlé's push into personalised healthcare and the fact that it touches an unmet need in the market. Traditionally, in the Western hemisphere, the idea of healthcare is the treatment of illness, with the aim of curing or halting progression and minimising symptoms. Historically that is the area of competence of the pharmaceutical industry. But, ideally, healthcare is a bigger concept - one that includes and possibly focuses on prevention. The era in which the healthcare industry caters primarily to the sick and therefore requires unhealthy people to be successful is ending because of three trends:

Value based medicine.
Healthcare costs are rising, for a number of reasons. Prevention is arguably an easy win in containing costs, in many cases it has the potential to be more effective and efficient than a cure. In a truly value focused market, preventing a disease should be more valuable than managing the disease. Another aspect of prevention is that many individuals are willing to invest their own money in it.

Digital innovation.
The ability to continually monitor diverse healthcare parameters and behaviours has never been so accessible. AI can manage and interpret large volumes of data quickly, cheaply and over time with increasing efficacy. In developed countries, most people posses the tools that can continuously communicate to them personalized recommendations and change behaviour with a flow of targeted micronudges.

Aging populations.
Demographic changes mean more people have a greater likelihood of contracting one or more chronic disease and living with disease for longer. Disease prevention is increasingly desirable. Subtly changing the odds of leading a healthy life for longer become more appealing the more we all become aware of the reality of increased longevity and health related quality of life.
Japan has the world's oldest population, so it makes sense that the Nestlé supplement subscription originated there. But don't mistake it for a local initiative because it is an indication of a global strategic direction. Back in September 2010, Nestlé announced plans to invest more than $500 million over the next ten years to develop health and wellness products aimed at preventing and treating conditions like diabetes and obesity. They created a wholly owned subsidiary, Nestlé Health Science and a research arm, the Nestlé Institute of Health Sciences. The Nestlé group half-year financial report, published at the end of July 2018, states that their Nutrition and Health Science product category accounted for 7,912 million CHF in sales or 18% of total group sales and contributed 22.5% of total group profits of the world's biggest food company.
Nestlé is just one of many non-traditional players who are entering the health market. Amazon is famously making moves in the healthcare sector. Apple is active in collecting and managing individual health data. Alibaba, Tencent and Samsung, have all made moves in the health industry, to name but a few. While companies like 23andme are satisfying an increasing demand from individuals who wish to understand and (hopefully) manage their future health. The new players don't have the legacy mentality of selling drugs to combat illness, they have a broader concept of health that encompasses prevention and, crucially, they are used to developing innovative business models and revenue streams. If traditional healthcare companies don't rapidly engage in developing effective disease prevention products (for sale to individuals but also to national health providers and healthcare insurance firms) they will ultimately loose relevance in a healthcare industry that shifts its focus (and image) from helping the sick to helping the healthy stay that way.

In Part 2 of this article I will explore the opportunities and the barriers for pharma companies in disease prevention.
Next > "The big future of healthcare is disease prevention. Part 2."
< Previous "A knight and a knave."
M O S T
R E C E N T

Counting the forces of Collaborative Creativity.
Creativity is more than just a process for producing new ideas and Collaborative Creativity is a methodology that recognises creativities many other effects and advantages.
Read this >

The importance of sharing.
I am now the author of a soon to be published business book, because sharing what we know and believe is important.
Read this >

The ambitions of Creative Commitment.
I witnessed the live presentation of the Creative Effectiveness ladder and oh, what a beautifully quixotic thing it is.
Read this >

Wait, there's more...
Pica index >