Record retention.
Life is harsh, maybe your advertising should be too.
Retention is a key metric for measuring advertising concept effectiveness. I'm not suggesting that twenty-five years retention is common or even desirable but the ad you can see on this page stuck in my mind when I first saw it in 1997. At the time I was a Creative Director and one of my main clients was Bacardi, so I admit I had an atypical interest in category messages. However, the only ads circa 1997 I can spontaneously remember are the Sauza Conmemarativo campaign and some of my work for Bacardi.
The 'Life Is Harsh' campaign had multiple subjects, I also remember 'fortune cookie' and 'family tree'. While researching this article I found more subjects I had forgotten. Frustratingly, I don't know why some messages stayed with me and others didn't. What I do know is that what appeals to me in these ads is the humour combined with a slightly bleak realism. The bulk of advertising portrays a Disneyesque ideal world, a model to aspire to, a nirvana I can access if I choose the right fabric softener. Real life is more Tarantinesque than Disney and the Sauza campaign recognises this in a light-hearted way. Ultimately, this campaign exudes a certain attitude; a mixture of road-worn wisdom and unconventional honesty. Proof, maybe, that sometimes advertising can benefit from dropping its ersatz sugar coating.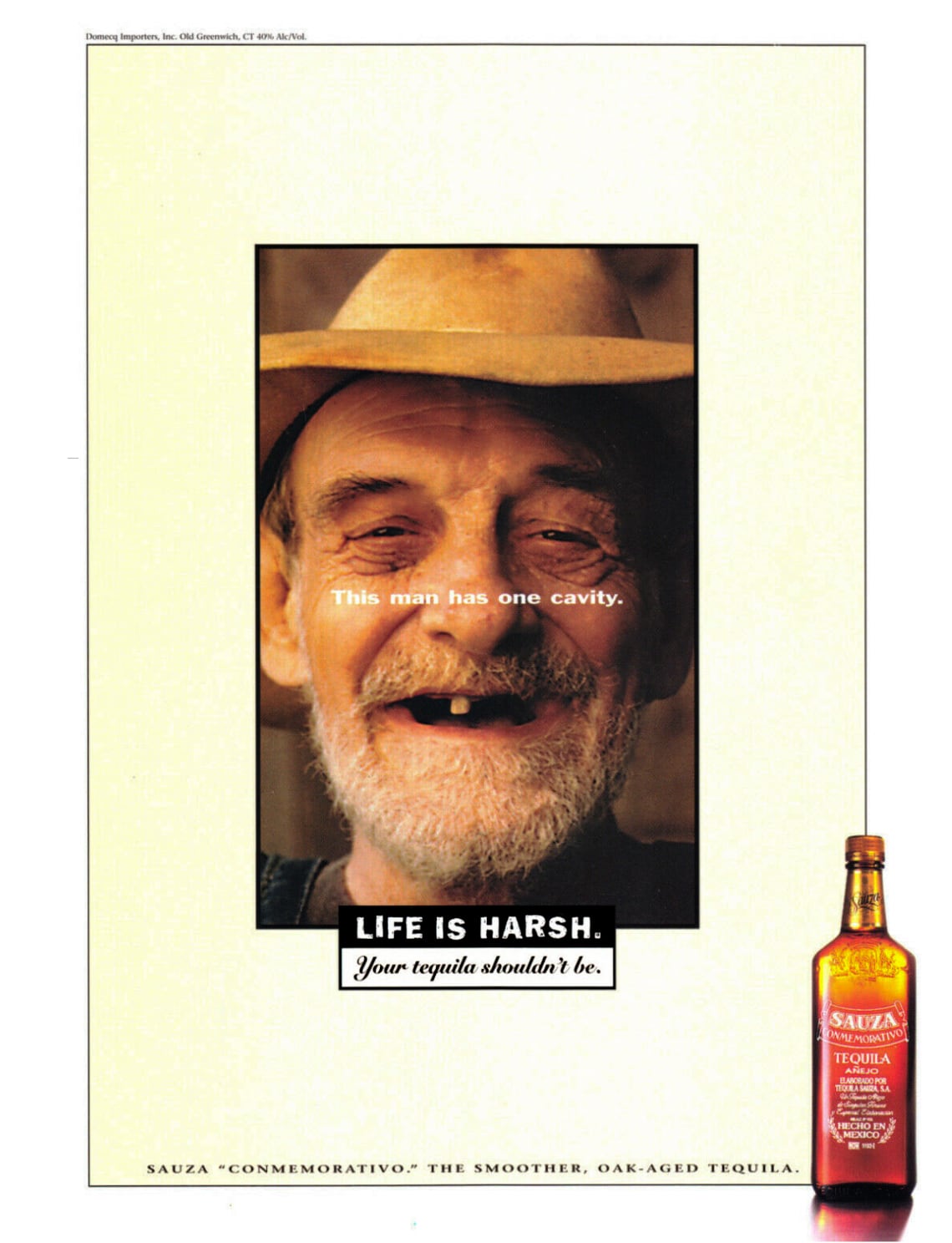 1997 Print Ad for Sauza Conmemarativo by Tequila New York advertising agency with Creative Direction by David Angelo.