Pica pica
---
15 October 2018 : Pica #038
Mind the gap.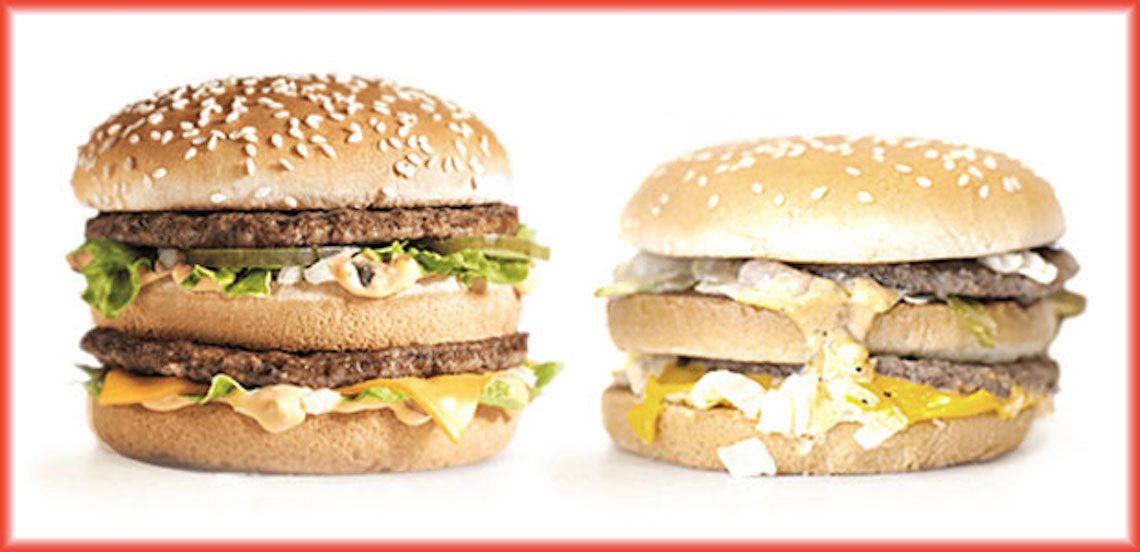 The gap between brand promise and brand experience, in the U.S. alone, costs brands between $460 million and $860 million in annual revenue.
I love serendipity. Making an unplanned, fortunate discovery is one of the joys of my life. So, less than a week after writing the phrase, "A brand's loyalty to its own values precedes and is a prerequisite of client loyalty to the brand." I was excited to read a new piece of research by Clear Strategy called, "Experience Gap. Sizing the gap between brand promise and brand experience."
It's an interesting and informative read. Clear Strategy claim it to be the world's largest study on brand experience and that, "We've sized the gap between promise and delivery". The online survey involved 34,000 consumers in the US, UK, Germany and China. 52% of respondents said they don't believe what brands tell them, roughly a third say brand experiences are getting worse and one in five have stopped using a brand, in the last 12 months, because of broken promises.
In the UK ranking of brands, the worst brand, in 88th place, with a gap score of 50.6 is Ryanair (British Airways score is 41.9 and Lufthansa's score is 38.6). I find this surprising, not because the brand experience of flying in general and Ryanair in particular is terrible but because I don't think there is a gap the Ryanair brand promise and their brand experience.
If you are unfamiliar with Ryanair the following quotes from the CEO Michael O'leary will give you a fairly accurate idea of the brand experience.
"Are we going to say sorry for our lack of customer service? Absolutely not."
"If drink sales are falling off we get the pilots to engineer a bit of turbulence. That usually spikes up the drink sales."
"One thing we have looked at is maybe putting a coin slot on the toilet door so that people might actually have to spend a pound to spend a penny in the future."
"You're not getting a refund so **** off. We don't want to hear your sob stories. What part of 'no refund' don't you understand?"
"I'd love to operate aircraft where we take out the back ten rows and put in hand rails. We'd say if you want to stand, it's five euros. People say 'Oh but the people standing may get killed if there's a crash'. Well, with respect, the people sitting down might get killed as well"
On passengers who forget to print their boarding pass (Ryanair make customers pay to get boarding passes printed at the airport): "We think [they] should pay 60 euros for being so stupid."
"Anyone who thinks Ryanair flights are some sort of bastion of sanctity where you can contemplate your navel is wrong. We already bombard you with as many in-flight announcements and trolleys as we can. Anyone who looks like sleeping, we wake them up to sell them things."
How can there be a gap between what Ryanair promise and deliver when their own CEO is unapologetic in his quest to deliver a consistently unpleasant and cheap experience? Maybe his employees are unwilling to deliver the full horror of the Ryanair vision and are subversively delivering a better experience than promised. If so, you just can't please some people.
Next > "The data doesn't support that."
< Previous "Loyalty is dead, long live loyalty."
M O S T
R E C E N T

Counting the forces of Collaborative Creativity.
Creativity is more than just a process for producing new ideas and Collaborative Creativity is a methodology that recognises creativities many other effects and advantages.
Read this >

The importance of sharing.
I am now the author of a soon to be published business book, because sharing what we know and believe is important.
Read this >

The ambitions of Creative Commitment.
I witnessed the live presentation of the Creative Effectiveness ladder and oh, what a beautifully quixotic thing it is.
Read this >

Wait, there's more...
Pica index >